Helicopter Charter & Hire
We have a wide range of helicopters to hire from two-seater Robinson R22 training helicopters to Bell Jet rangers, for comfortable pleasure flights, and a luxurious twin and single squirrel helicopter that can take five passengers comfortably for charter flights.
Based centrally at Gloucestershire airport, we are ideally placed to take you wherever you would like to go. Our friendly, experienced pilots are at your command and will get you to your destination in style. Relax and enjoy the view.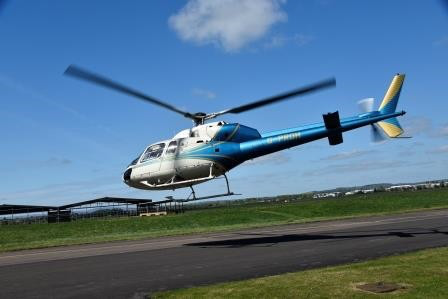 Whether you're flying to the horse races, a hotel for lunch, want to arrive at a private event in style or simply visit friends, our team of professional staff will make all the arrangements and provide you with a comprehensive price, with no hidden extras, that meets your specific requirements.
For more information, please call 01452 714555 or email to discuss your requirements.
Our Commercial Air Transport flights are conducted under
Heliflight AOC Ltd GB2346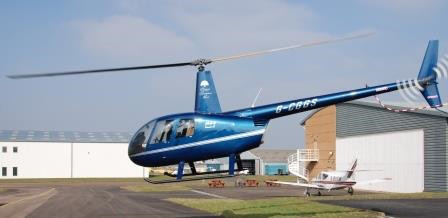 Helicopter Self-fly Hire from Gloucester
If you have a Private Pilot's Licence (PPL (H)) we have a range of helicopters you can self-fly hire
including the popular Robinson R22, R44, Cabri G2 and Bell Jet Ranger.
We would be delighted to see you and can have you in the air promptly.
| | |
| --- | --- |
| Helicopter | Price Per Hour + Vat |
| R22 | 290 |
| G2 | 335 |
| R44 | 440 |
| B206 | 650 |
| AS350 | 1150 |
We want you to have a safe and relaxing flight, so if you haven't flown with us before or simply not flown recently, plan some time to have a chat with one of our instructors and demonstrate your flying skill, possibly over a couple of circuits, before we hand you the keys.
For more information, please call 01452 714555 to discuss your requirements.