In line with the recent Government advice regarding Covid 19, and with the best interests for the safety of our staff and clients our utmost priority, we have made the decision to cease operations until further notice.
We will be monitoring all emails and phone calls and respond as appropriate. Any pre-purchased Heliflight vouchers will be extended and honoured although expiring 'high street' vouchers will need to be referred back to the actual provider.
Thank you for your understanding during this unprecedented emergency. We will contact you as soon as we have further information regarding the resumption of partial or normal operations.
Based at Gloucestershire Airport, Heliflight is one of the leading Helicopter providers in the UK. With an extensive fleet of helicopters including the popular Robinson R22, R44 and Bell B206 Jet Ranger.
Heliflight UK have a helicopter to meet any requirement. Our services include executive charter, self-fly hire and training. If you want a taste of flying a helicopter we have a range of flight experience packages. Our pleasure flights allow you to choose where you would like to fly, perhaps see your house from the a
ir, while our helitours take you over places of local interest.
Perhaps you might want to try flying a helicopter.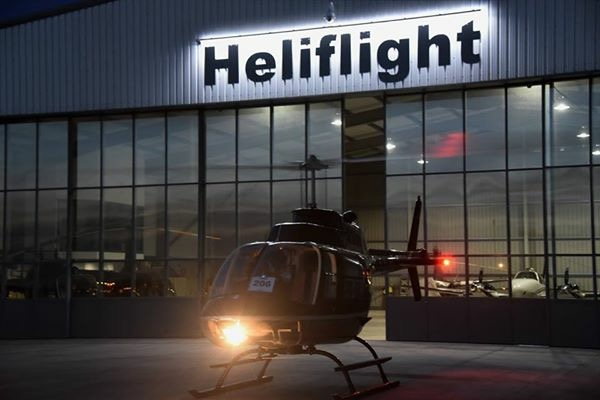 With a trial lesson you can take the controls, under the guidance of an experienced instructor, in our dual controlled training helicopters, and you'll soon be flying across the countryside. It is a unique experience that many continue with to gain a Private Pilot's Licence. Hundreds of pilots have been through our training facilities with some going on to gain commercial licences and flight instructor qualifications.