As recreational flying has been allowed for some weeks now, albeit with various restrictions, we are planning on re-opening our doors on Saturday 4th July. This will initially for PPL holders for currency checks so self-fly hire can resume. This will be closely followed by the commencement of flight training. Again there will be strict guidelines to allow this to happen. Please read our Covid-19 information and newsletter on the requirements and safety measures being put in place.
Based at Gloucestershire Airport, Heliflight is one of the leading Helicopter providers in the UK. With an extensive fleet of helicopters including the popular Robinson R22, R44 and Bell B206 Jet Ranger.
Heliflight UK have a helicopter to meet any requirement. Our services include executive charter, self-fly hire and training. If you want a taste of flying a helicopter we have a range of flight experience packages. Our pleasure flights allow you to choose where you would like to fly, perhaps see your house from the air, while our helitours take you over places of local interest.
Perhaps you might want to try flying a helicopter.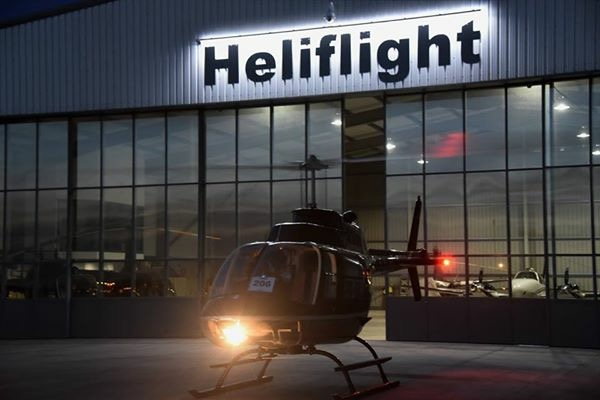 With a trial lesson you can take the controls, under the guidance of an experienced instructor, in our dual controlled training helicopters, and you'll soon be flying across the countryside. It is a unique experience that many continue with to gain a Private Pilot's Licence. Hundreds of pilots have been through our training facilities with some going on to gain commercial licences and flight instructor qualifications.