Hotels To Visit
There are a wide range of hotels to visit by helicopter, to either stay or simply pop in for lunch and a sandwich. The Hotels listed below provide you with some ideas of where you might like to fly and the facilities they can provide. There is also some basic information on how to find them and the helipad or landing site. Remember that all these sites are PPR, so if you are qualified to fly in then you should give them a call before setting out. Some of these hotels are not licensed for commercial flights in to them, so if you need one of our pilots to take you there give us a call to explore whether this is possible. All the hotels below have a link to their website so you can easily make contact with them and pre-book your lunch, room or perhaps a relaxing treatment where they have a spa. We hope you enjoy flying to these hotels and would love to hear about your trips to them, so we can feature them in Rotortalk. We shall be adding to the list regularly, so there will be plenty of choice. Enjoy.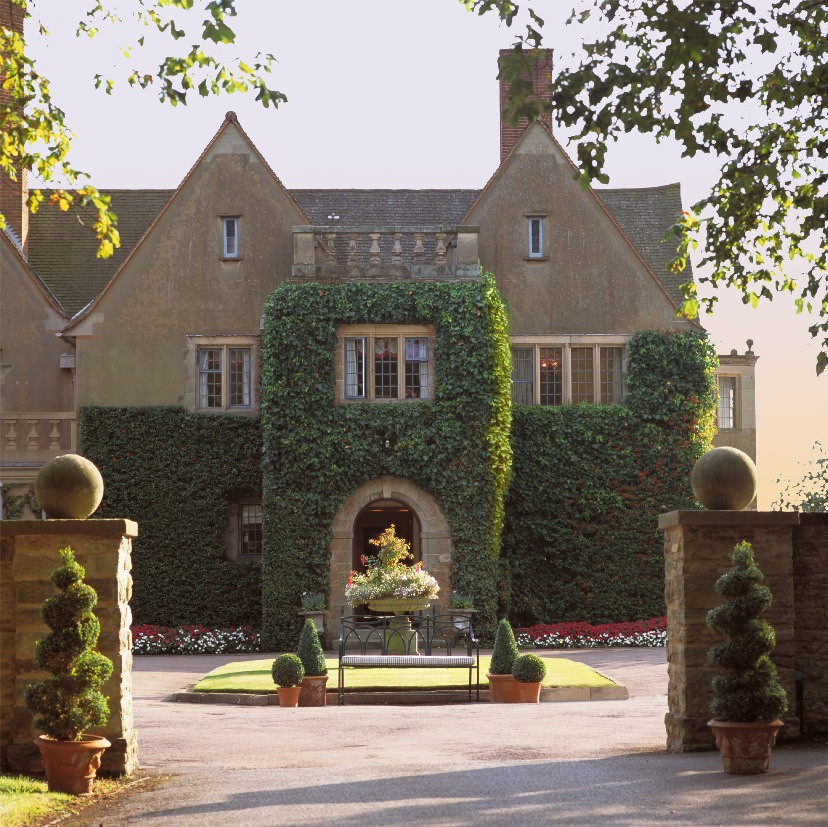 Mallory Court Hotel
Harbury Lane
Bishops Tachbrook
Leamington Spa
Warwickshire
CV33 9QB
Tel: 01926 330124
Website: www.mallory.co.uk
Helipad Co-ordinates: Lat: N52 15'45 / Long: W001 31'86
Mallory Court is a beautiful Country House Hotel in Warwickshire and the West Midlands and has many accolades including "Conde Naste Best Hotel 2009". It has two restaurants, a fine dining Michelin Star classic restaurant and a 1 Red Rosette Brasserie. It has 30 bedrooms, conference facilities, etc. It is situated in 14 acres, has easy approaches and a purpose built helipad. A PPR call should be made to ensure its availability or to obtain an alternate grassed are landing site.
A visit might include:
Morning coffee / afternoon tea
Lunch
Dinner
Ideally an overnight stay
All guests are made welcome. Visitors frequently arrive by helicopter. It should not be used for pure training sorties (ie rotors running touch downs etc).
---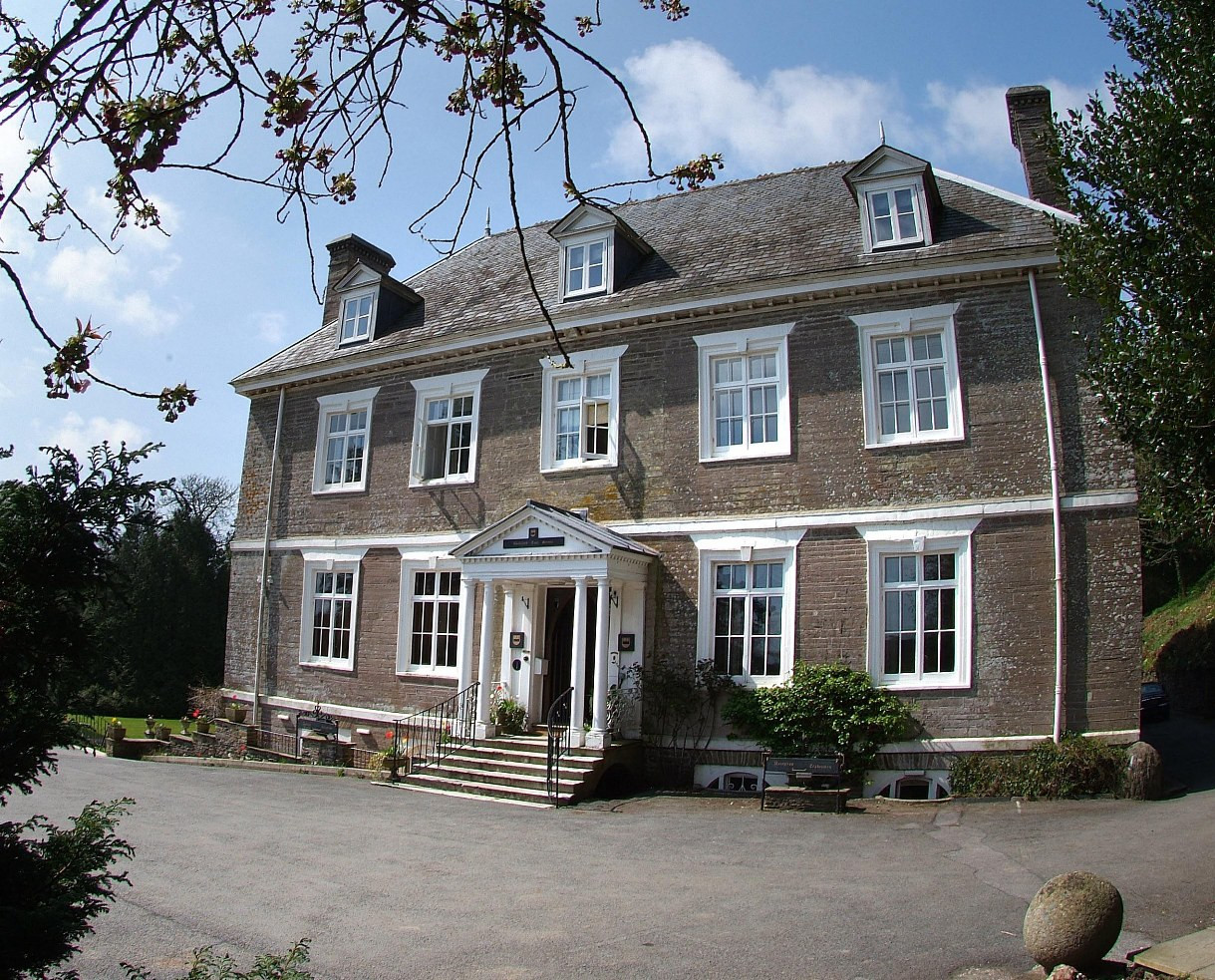 Buckland Tout-Saints Hotel
Goveton
Kingsbridge
Devon
TQ7 2DS
Telephone: 01548 853055
Website: www.Tout-Saints.co.uk
Helipad Co-ordinates: Lat: N50 17'65 / Long: W003 44'25
Buckland Tout-Saints is a beautiful Country House Hotel which is a 17th Century William & Mary manor house set in 5 acres of grounds. It has a 2 Red Rosette restaurant, extensive conference/function facilities and 16 bedrooms. It is set in beautiful rural Devon countryside and is set in its own valley. The approach is via a tree lined route to a grass helipad in front of the hotel. The arrival is safe but required care and consideration should be given to neighbouring properties on the approach and at the back of the hotel site.
A visit might include:
Morning coffee / afternoon tea
Lunch
Dinner
Ideally an overnight stay
All guests are made welcome. Visitors frequently arrive by helicopter. It should not be used for purely training sorties (ie rotors running touch downs etc).
---

Brockencote Hall (Worcestershire)
Country House Hotel & Restaurant
Chaddesley Corbett
Near Kidderminster
Worcestershire
DY10 4PY
Telephone: 01562 777876
Fax:01562 777872
Website: www.brockencotehall.com
Emai: info@brockencotehall.com
Brockencote Hall Hotel is a peaceful luxury retreat, tucked away amid some of England's finest countryside and heritage.
The Victorian country manor house hotel is set in 70 acres of beautiful parkland, complete with a scenic lake and in the distance, a gentle glimpse of the famed Malvern Hills.
Well established as one of the finest luxury Hotels and Restaurants in Worcestershire, Brockencote Hall has won a host of awards including three AA red stars for the levels of comfort and hospitality, alongside two AA Rosettes for its outstanding cuisine. The dining experience is enhanced by panoramic rural views across the estate and a superb wine cellar.
---
Arrow Mill Hotel (Warwickshire)
Arrow
Alcester
Warwickshire
B45 5NL
Telephone: 01789 762 419
Website: www.arrowmil.com
Lat/Long N52 12'17 W001 52'87 OS 150 084 561
---

Berwick Lodge (Filton-Bristol) Berwick Lodge
Berwick Drive
Bristol
BS10 7TD
Telephone: (0)117 958 1590
Website: www.berwicklodge.co.uk
Location :- N51º 31.4' W002º 38.1'.
1Nm from Filton (EGTG) 09 threshold 284º radial. Land SE of fountain
Elevation: 213' amsl
PPR required. Telephone hotel concierge with callsign & ETA on:- +44 117 958 1580
---
Bibury Court Hotel (Gloucestershire)
Bibury
Cirencester
Gloucstershire
GL7 5NT
Telephone: 01285 740337
Website: www.biburycourt.co.uk
---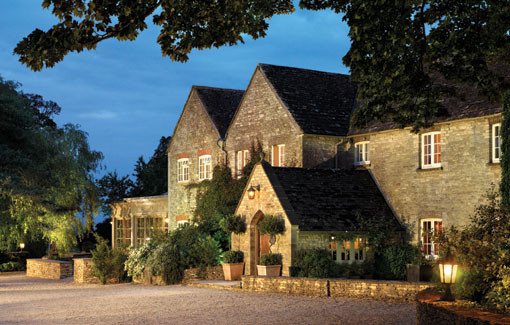 Calcot Manor
Near Tetbury
Gloucstershire
GL8 8YJ
Telephone: 01666 890 391
Website: www.calcotmanor.co.uk
Location: OS 162 (SO) 844 948
Dating back to the 14th century, Calcot Manor is more than a country house hotel set in over 220 acres of Cotswolds meadowland. In our grounds, you'll find lots to do and see during your stay.
There are 35 individually designed rooms to choose from, including suites for couples and accommodation for families. Choose from The Gumstool Inn for pub meals or The Conservatory Restaurant for finer cuisine. For well-being and relaxation, Calcot Spa offers fabulous facilities and classic treatments and The Barn with its meeting rooms, spacious courtyards and facilities is perfect for business events, weddings and entertaining.
Loved by the locals and cherished by guests, Calcot Manor is a friendly place that guarantees everyone a warm welcome. We just want you to enjoy yourself, be yourself and please yourself. After all, that's what staying somewhere special should be all about.